London riots: Two held over Richard Bowes' death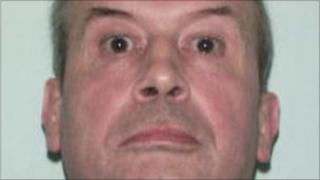 Detectives are continuing to question a man over the murder of a pensioner who was fatally injured during last week's rioting in west London.
Richard Bowes, 68, died from head injuries on Thursday, three days after he was attacked as he tried to stamp out a fire in Ealing.
The 22-year-old man was arrested on Friday on suspicion of murder, rioting and burglary.
On Sunday, police said a 16-year-old boy had also been arrested.
Scotland Yard said it was holding the teenager on suspicion of murder and four counts of burglary and a 31-year-old woman on suspicion of perverting the course of justice.
Both were in custody in a south London police station, police said.
On Saturday, about 100 people attended a vigil in Mr Bowes's memory.
Ealing Council has launched an appeal to help victims of the riot, who live in the borough, in memory of Mr Bowes. It will be called the Richard Mannington Bowes Relief Fund.
And on Friday a Union Flag flew at half-mast over the town hall as a mark of respect.
'Lot of fear'
Council leader Julian Bell said: "Although I did not know Mr Mannington Bowes, what I know about him I liked and my thoughts are with his family and friends.
"He was out on Monday night trying to protect the area where he lived and standing up for what is right."
Reverend Sally Hitchener, who helped organise the vigil in Mr Bowes's name, said people were still shaken by the events of last week.
She said: "Talking to a number of elderly people, they're still scared to leave their homes.
"People with children don't want to be out beyond dark. There's still a lot of fear on the streets."
Patrols maintained
Mr Bowes, of Haven Green, Ealing, is thought to have been attacked after confronting teenagers setting fire to two industrial bins on Spring Bridge Road.
Police officers were then pelted with missiles as they came to his aid.
A witness said rioters attacked the pensioner when he tried to put out a fire started in a supermarket bin near the Arcadia shopping centre.
Post-mortem tests showed he died as a result of head injuries.
Detectives investigating his death have urged anyone with footage of the area at the time of the attack to contact them.
The Metropolitan Police have arrested 1,401 people in connection with violence, disorder and looting, 808 of whom have been charged.
On Sunday the acting head of the Metropolitan Police, Tim Godwin, said as many as 3,000 people could eventually be prosecuted in connection with the riots in England.
This comes as the force continues to have 16,000 officers on duty on London's streets.