Witness appeal over death of Essex man in Crete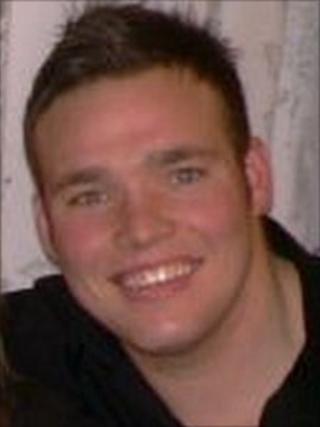 The parents of a man from Essex killed in a crash in Crete are appealing for help to find a Suffolk couple who may be key witnesses.
Glen Daly, 24, of Chadwell St Mary, near Grays, died when his motorcycle was involved in a collision with a lorry on the Greek island in June 2009.
The lorry driver has been charged with negligent homicide.
Glen's parents, Les and Dorothy Daly, from Essex have been told that a couple from Ipswich witnessed the crash.
The case is going to court in Crete in September and Mr and Mrs Daly hope the couple could provide key evidence.
'To obtain justice'
Mr Daly said relatives told him they met a couple on holiday, on the Greek island of Kos, who said they had witnessed the crash while in Crete.
"My son-in-law was told by a relative that they'd been in Kos, in May 2011, where they met a couple from the Ipswich area - it was either Claydon or the Bramford area," he said.
"They said they were in Crete in early June 2009 and witnessed an accident involving a lorry.
"Their surname was possibly Griffiths and the husband could be either Davey or Mike, and he could work for a... freight company."
Mrs Daly said: "Glen was a keen rugby player, a handsome boy who was engaged to be married. We just can't believe it's happened.
"But since we found out about this couple, it's something that I need to do for our own piece of mind."
Anyone with information can contact Mr and Mrs Daly through the Justice for Glen Boy Daly Facebook page.