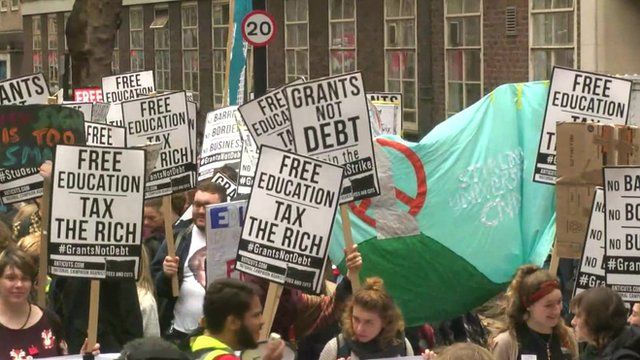 Government's university 'value for money' pledge
6 November 2015 Last updated at 22:54 GMT
Universities in England that want to raise tuition fees in line with inflation will have to show they are providing high-quality teaching.
The current maximum level for fees is £9,000 a year, but critics are warning the plans for improving teaching could lead to some universities raising their fees further.
Branwen Jeffreys reports.