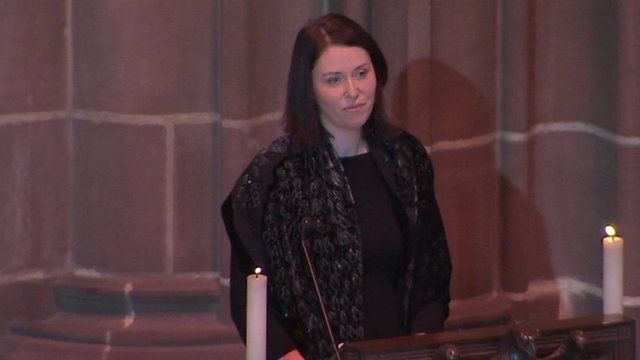 PC Phillips' funeral: 'He believed there was good in everyone'
2 November 2015 Last updated at 13:50 GMT
The sister of PC Dave Phillips has paid tribute to him during his funeral service at Liverpool Cathedral.
The 34-year-old father-of-two died on 5 October when was hit by a vehicle in Wallasey.
Hannah Whieldon said her brother would have been astounded by the number of people at his funeral celebrating what she described as "the sheer force for good he was in his too short life".
He was "our beacon for good", she said, and "although we lost our Dave, we will never lose the light he has become to us".