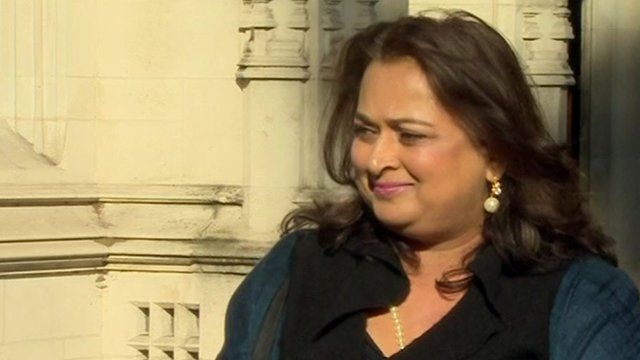 Divorcee Varsha Gohil: 'There are no winners in divorce'
14 October 2015 Last updated at 11:07 BST
Two women who said they were misled by their ex-husbands and should get more money in their divorce settlements have won their Supreme Court fight.
Alison Sharland and Varsha Gohil said the men hid the true extent of their wealth when the deals were made.
The court indicated that both claims would return to the High Court.
Speaking outside court Ms Gohil said she was relieved but that there were "no winners in divorce".