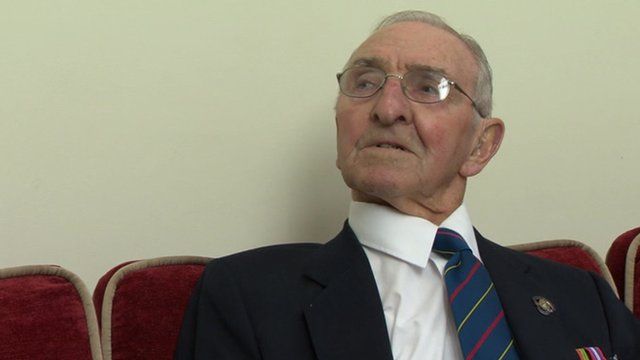 WW2 Britons who liberated France honoured
29 September 2015 Last updated at 15:54 BST
Fifteen British veterans of World War Two have been awarded France's highest honour for the role they played in the country's liberation from the Nazis.
The men were given the Legion d'honneur by France's veterans' minister Jean-Marc Todeschini.
At the ceremony in London, Mr Todeschini said his country would never forget their bravery.
One of the veterans, Thomas Hassel, told the BBC he felt "tremendous pride" on behalf of all those who fought, and that he was "one of the lucky ones".