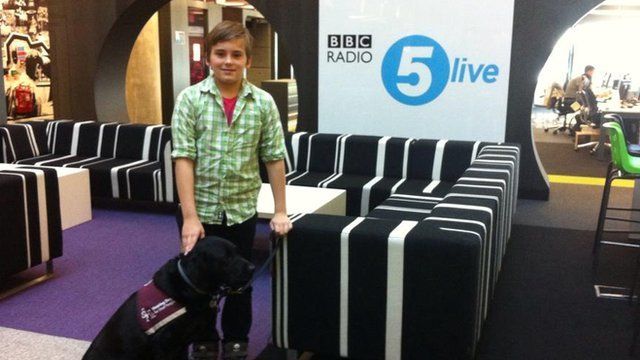 Hearing dog gives deaf teen confidence
4 July 2014 Last updated at 15:34 BST
Hearing dogs can help many deaf people feel less isolated and withdrawn from the world, according to Hearing Dogs UK.
The charity trains dogs to respond to important sounds like an alarm clock, doorbell and fire alarm.
13-year-old Sam Russell, who is severely deaf, told BBC Radio 5 live's Breakfast that hearing dog Ember had turned his life around.
"Before I had Ember I struggled to get to sleep and I couldn't interact and socialise with people as well as I do now," he said.