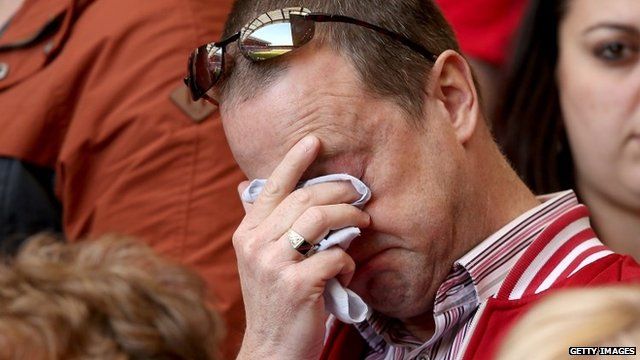 Hillsborough anniversary: Liverpool remembers 25 years on
15 April 2014 Last updated at 20:24 BST
Tens of thousands of people have marked the 25th anniversary of the Hillsborough disaster at a memorial service at Anfield.
Bells were rung 96 times across Merseyside at 15:06 BST, marking the moment Liverpool's FA Cup semi-final was halted on 15 April 1989, after a crush that led to the deaths of 96 fans.
A ring of lights inscribed with the names of the victims was lit as the names were read out.
Sports editor David Bond reports.