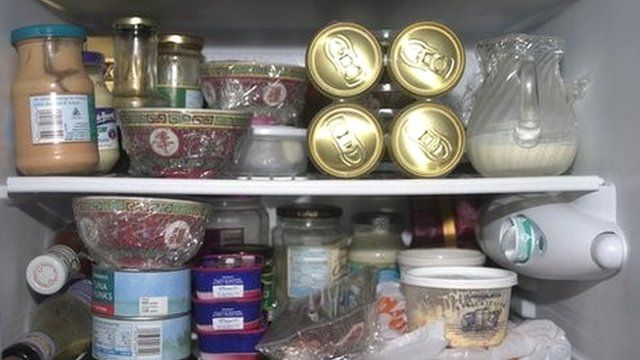 Food waste: The end of 'buy one get one free'?
6 April 2014 Last updated at 08:49 BST
Supermarkets have been urged to end "buy one get one free" offers to reduce the "morally repugnant" amount of food being thrown away by shoppers.
A report by the House of Lords European Union Committee says 15m tonnes of food is wasted in the UK each year.
Philippa Young reports.