Independent Police Complaints Commission plans overhaul after review
17 March 2014

From the section

UK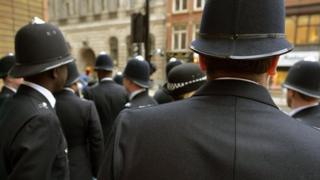 The Independent Police Complaints Commission (IPCC) is to overhaul the way it investigates deaths involving the police in England and Wales.
The IPCC's review into its own practices follows criticism of how the watchdog has dealt with some cases.
Some of the bereaved families consulted as part of the review said they felt they were treated insensitively.
The sister of Sean Rigg, who died in police custody in 2008, said this was a "defining moment" for the watchdog.
Improving the treatment of such families in future is at the heart of the IPCC's new 61-point action plan.
Under the plans, bereaved families will be able to contribute to the terms of reference of an investigation, while press statements about each case will be agreed between police and the affected families in advance of being released to the media.
'Unfairly judged'
Concerns about the watchdog's approach in identifying whether discriminatory behaviour might have been a contributing factor in a death were also raised.
Respondents identified a need for better training for IPCC staff on diversity issues, particularly in relation to race and ethnicity, mental health and learning disabilities.
The review comes after an independent review last year found that the watchdog made mistakes when investigating the death of Mr Rigg, a 40-year-old schizophrenic who died at Brixton police station, south London, in August 2008.
The IPCC's report said mental health was a "major underlying issue" in many of the deaths it investigated.
In 2012-13 about half of the people who died in custody, and nearly two thirds of those who apparently took their own lives afterwards, had mental health concerns, it said.
As well as deaths in custody the review looked at people who had been died after being released by the police or after other forms of contact with officers.
The watchdog said it consulted widely for its 111-page report, particularly with those who had been critical of its approach and the outcomes of investigations.
It said it "was a matter of priority" to improve how it works with families whose loved one had died either in police custody or after contact with the police.
Some said they felt like they were under investigation, with some feeling "that they and those who had died were wrongly characterised or unfairly judged".
The IPCC said it was now providing training on bereavement awareness and grief to all investigators and commissioners and said it would strive to get families more involved and regularly updated on how an investigation was progressing.
Police officers and staff said that poor communication throughout investigations and the length of time they took had a "significant emotional impact on them and their families".
The IPCC said to counter that it would "as far as possible without compromising the integrity of the investigation" ensure that officers and police staff are kept updated about an investigation's progress and likely timescale.
The watchdog said responses made it clear that its investigations had not always been perceived as "sufficiently independent of the police service".
One way it said it would combat that would be to increase the diversity of its staff - 25% of whom have previously worked for the police.
There were also concerns that its remit and the scope of its investigations into deaths were "too narrow" to answer key questions as to why a person had died.
It said that it had asked for additional powers to be able to investigate complaints related to private sector companies that were carrying out policing functions in the Anti-Social Behaviour, Crime and Policing Bill, which is currently waiting to be signed into law by Parliament.
Concerns were raised about "thoroughness, lack of robust analysis of evidence and sufficient challenge of police accounts" as well as the fact that the quality of investigations was "variable" and took too long.
In response, the IPCC said it would improve staff training and oversight of investigations.
It said that chief constables had been "reminded of their duty to refer deaths immediately" and have issued draft guidelines about the need for police officers to provide individual accounts immediately after a death, rather than being allowed to communicate with each other.
The watchdog said there was "no doubt" a reduction in its resources coupled with an increase in demand had put a strain on the speed and quality of investigations, but added that "even within our current resources, we must provide the best service possible".
'Critical time'
Deborah Coles, co-director of the charity Inquest, which contributed to the review, said "this is a pivotal moment for the IPCC", adding: "The absence of a robust police watchdog has allowed corruption and dangerous practices to go unchecked. "
Mr Rigg's sister, Marcia Rigg, welcomed the review and told BBC Breakfast the watchdog had to be "more sympathetic with families" and "more transparent".
She said: "It's a very traumatic time for a family to lose a loved one at the hands of the state, and what's even more distressing is when we can't get answers from the body that's supposed to be there for the families."
IPCC chairwoman Dame Anne Owers told the BBC that families had the right to involved in investigations into deaths of their relatives "as far as possible" without compromising further proceedings.
She said: "That doesn't mean that we act for families at all but it means that we are there to make sure that the questions they want answered get answers even if those answers aren't the ones that they would like or that they'd hoped for."
Update 26 March 2014: This report has been updated to clarify the circumstances under which cases might be referred to the IPCC.