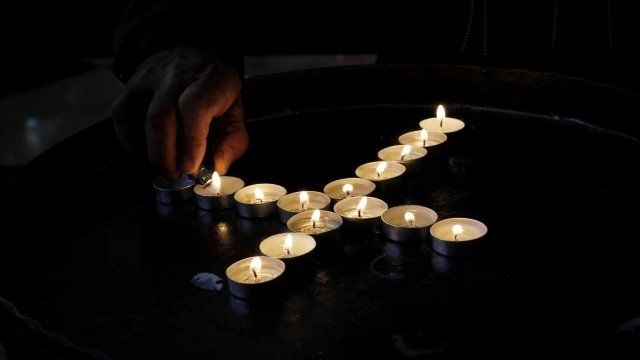 How bad are things for Christianity?
13 January 2014 Last updated at 16:32 GMT
New surveys have suggested that younger people are turning away from Christianity - raising concerns amongst senior members of the Church of England.
In his New Year's message, The Archbishop of Canterbury acknowledged falling congregation levels and a change in attitudes towards the Christian faith.
One of his predecessors, Lord Carey, said Christianity faced being extinguished in the UK within a generation.
Robert Pigott reports.