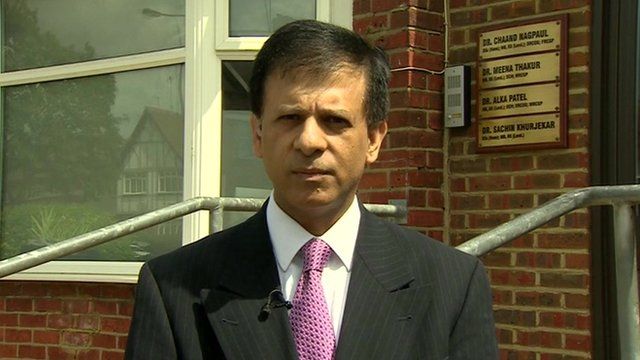 Introduction of 111 helpline an 'abject failure', GP says
29 July 2013 Last updated at 14:55 BST
The chair of the British Medical Association has said that the implementation of the NHS 111 helpline has been an "abject failure".
Dr Chand Nagpaul said that the helpline should have been introduced more cautiously with better integration with local services.
NHS Direct, which ran about a quarter of the 46 local services across England, has pulled out of its remaining contracts stating the deal is financially unsustainable.
Dr Nagpaul told the BBC that it was the nature of competing for these contracts that has caused problems.