Number of Britons raped abroad rises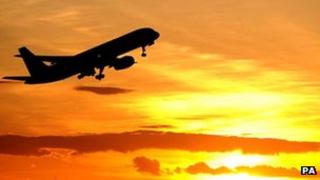 The number of Britons raped or sexually assaulted abroad increased last year, according to a Foreign Office report.
Some 138 Britons reported they had been raped abroad in 2012/2013, up from 127 in 2011/2012. Reported sexual assaults were up from 154 to 172.
Foreign Office minister Mark Simmonds said he was "deeply concerned" by the increase and said consular staff would "help to prevent further cases".
The figures showed drug arrests abroad were a third down on four years ago.
There were 653 drug arrests in 2012/2013, down 34% from 990 in 2008/2009.
There was also a fall of 21% in the total number of arrests over the same period, from 6,919 to 5,435.
The rape and sexual assault figures represented increases of 9% and 12% respectively from 2011/2012 to 2012/2013.
The highest number of such offences were in Spain, followed by Turkey and Greece.
Mr Simmonds said: "The priority for our consular staff is the safety and wellbeing of British travellers and we will continue to work, including with other governments and tour operators, to help to prevent further cases and provide all possible support for victims."
That support included accompanying victims to police stations, helping them to deal with local authorities and medical staff, and contacting their families, he added.
The Foreign Office's annual British Behaviour Abroad report showed that 19,244 Britons needed consular assistance last year, compared with 19,874 a year earlier.