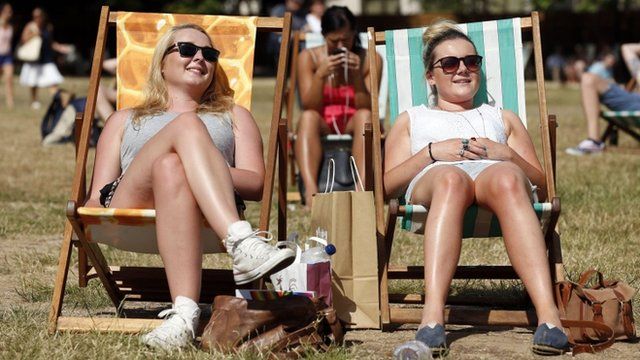 UK heatwave: What are the key risks?
17 July 2013 Last updated at 11:48 BST
The Met Office has upgraded its heatwave warning in parts of the UK, with temperatures set to rise above 30C (86F).
BBC weather presenter Chris Fawkes explains the risks associated with the warm weather which can cause "some pretty big problems".