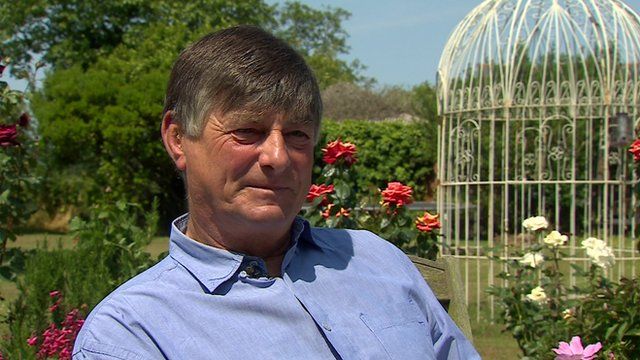 Relative: Jeremy Bamber 'should stay where he is'
9 July 2013 Last updated at 19:56 BST
A cousin of Jeremy Bamber has said that he does not believe that the convicted murderer should ever be released.
David Boutflour was speaking after the European Court of Human Rights ruling that the convicted murderer should not be locked up for life.
Bamber was jailed for murdering five members of his family in Essex in 1985.
He has always protested his innocence and claims his schizophrenic sister Sheila Caffell shot her family before turning the gun on herself.
But David Boutflour says that Bamber has tried every avenue to secure his release and should now give up.