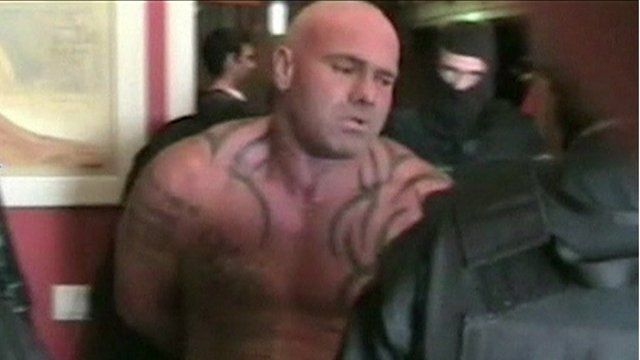 Fugitive Mark Lilley found in panic room in Spanish villa
8 July 2013 Last updated at 17:15 BST
One of Britain's most wanted fugitives has been caught hiding naked in a panic room at his Spanish villa.
Mark Lilley, 41, of Warrington, went on the run in 2000 when he skipped bail during a trial for drug trafficking.
He was arrested when Spanish police and officers from the Serious Organised Crime Agency (Soca) raided his home in the Alhurin de la Torre area of Malaga on Saturday.
The raid was filmed by members of the Spanish police force.
Ed Thomas reports.