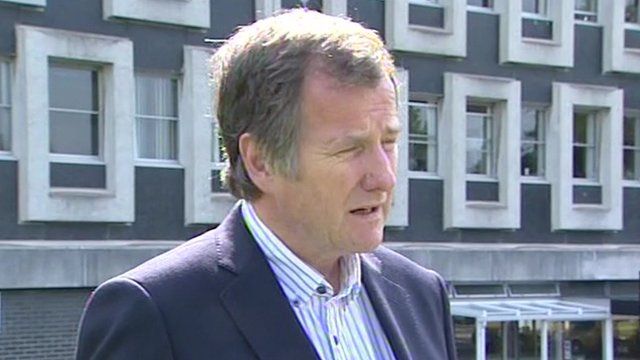 Jillings report: Pressure not to speak out - councillor
8 July 2013 Last updated at 11:45 BST
The former chair of social services at Clywd County Council, who commissioned a report into abuse at children's homes in north Wales, says pressure was put on the council not to speak out.
The Jillings report, written 17 years ago, was suppressed amid fears that it might lead to claims for compensation from victims, or to libel suits from adults named in the report.
Councillor Malcolm King, former chair of social services at Clwyd County Council, said: "They [council's insurers] were leaning on the county council for us to say as little as possible"
He was told that if he was to continue to speak out insurers said "he should be relieved of his office".