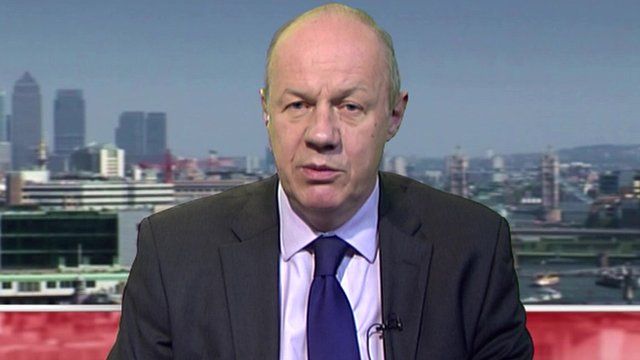 Cross-examination of vulnerable victims being reviewed
30 June 2013 Last updated at 17:24 BST
A review of aggressive courtroom cross-examination of vulnerable victims in England and Wales is to be launched.
Justice Minister Damian Green cited a recent child prostitution case in which one victim was cross-examined for 12 days by seven defence barristers.
He said work would be carried out over the summer to find ways to curb hostile practices after cases where witnesses were left "deeply traumatised".