'Unduly lenient sentence' complaints on rise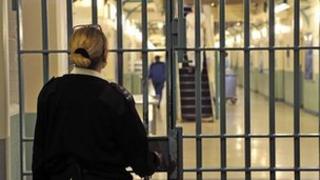 Complaints about potentially unduly lenient sentences in England and Wales have reached record levels, Attorney General Dominic Grieve has said.
Last year 435 offenders were referred to his office, up from 377 in 2011, and 342 in 2010.
Of last year's cases, 62 had their sentences increased.
Mr Grieve also said there were about 150 complaints about the sentence of 15 months in jail for ex-broadcaster Stuart Hall.
Hall, 83, admitted 14 offences against girls aged nine to 17 between 1967 and 1985. He was jailed earlier this month.
A decision on whether Hall's case will be referred to the Court of Appeal will be made by 15 July.
Cases are usually referred to the attorney general by the Crown Prosecution Service, but victims, their families, members of the public and MPs can also ask for a review.
Mr Grieve also said that he did not believe that sentences had become more lenient, and in respect of serious crimes of violence they were significantly higher than 30 years ago.
In a breakdown of the cases in 2012:
Of the 435 sentences sent to the attorney general, 344 sentences were eligible for consideration
Of these, 88 offenders were referred to the Court of Appeal
Eighty-two cases were heard in court
Permission was granted in 73 cases
Sixty-two offenders saw their sentence increase as a result
Mr Grieve said the record number of referrals to his office showed that the "unduly lenient sentence" procedure "has become more prominent in the news".
"It is to be noted of course that in the vast majority of cases judges impose sentences which are entirely appropriate, but the ULS scheme does provide an important safeguard in those very few cases in which the sentence falls significantly outside the proper range."
The scheme applies to criminal offences that can only be tried by the Crown Court, such as murder, rape and robbery.
It also applies to offences where the accused can choose to be dealt with by magistrates or the Crown Court for trial by jury. Those offences include some sexual offences, especially those involving children, child cruelty, threats to kill and certain serious frauds.