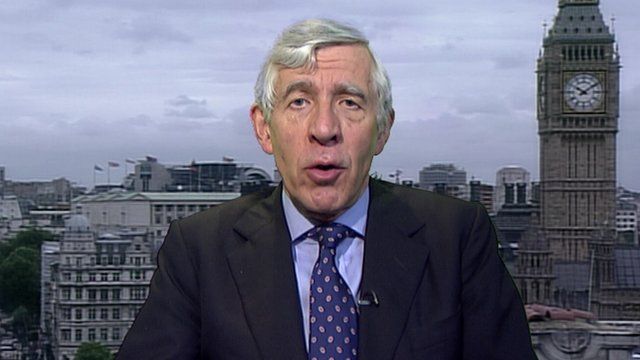 Jack Straw says Lawrence allegations are 'disgusting'
24 June 2013 Last updated at 11:34 BST
The former Labour Home Secretary Jack Straw has told the BBC he will be asking the Independent Police Complaints Commission to investigate allegations the police wanted to smear the family of murdered teenager Stephen Lawrence.
Former police officer Peter Francis has alleged, in the Guardian newspaper, that he went undercover to infiltrate the family's campaign for justice in 1993.
Mr Straw said the allegations point to "corruption in the culture of police in South East London".