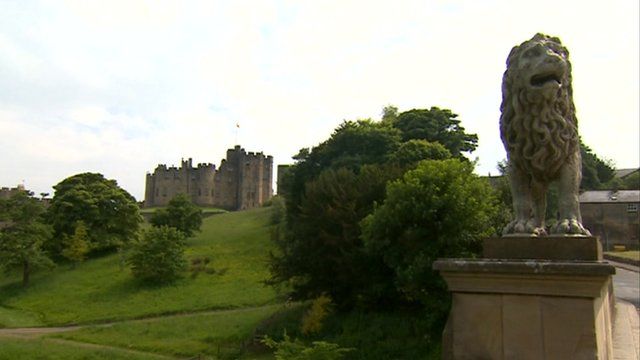 Alnwick hosts princes for family wedding
22 June 2013 Last updated at 10:06 BST
The Duke of Cambridge and Prince Harry are in Alnwick on Saturday for the wedding of the Duke of Northumberland's daughter, Lady Melissa Percy.
But the Duchess of Cambridge, who is close friends with Lady Melissa, is thought to be missing the event, as she nears the birth of her first child.
Stephanie Cleasby reports.