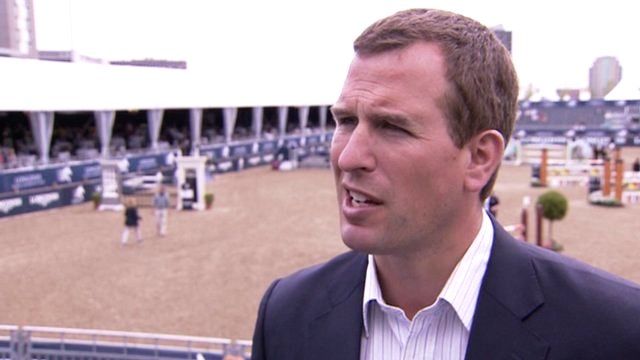 Peter Phillips: Prince Philip 'is in good hands'
7 June 2013 Last updated at 18:48 BST
Peter Phillips, the Duke of Edinburgh's eldest grandson, has said that the Duke is "one of those people who just wouldn't want you to stop", while he was in hospital.
Prince Philip is "progressing satisfactorily" after an exploratory operation on his abdomen, Buckingham Palace has said.
The palace said the results would now be analysed.