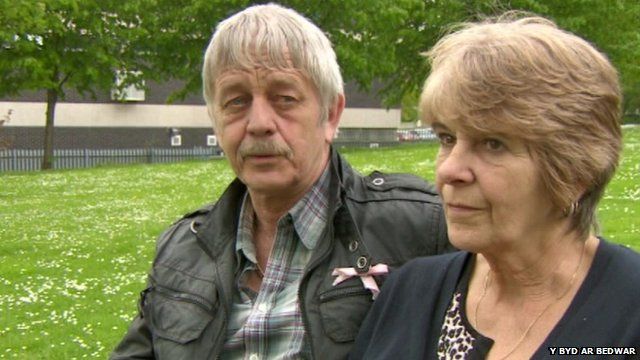 April Jones' grandparents: Bridger 'doesn't deserve to live'
2 June 2013 Last updated at 22:52 BST
The grandparents of April Jones say jail is "too good" for Mark Bridger, who will spend the rest of his life in prison for her murder.
Bridger became the 37th person to be sentenced to a whole life term after he was convicted last week of killing the five-year-old from Machynlleth, Powys.
But April's grandfather, Dai Smith, said the death penalty should be brought back for offenders like Bridger.
Mr Smith and his wife Linda spoke about their loss in an interview with the Y Byd ar Bedwar programme on S4C, broadcast on Sunday evening.
Byw heb April: Y Byd ar Bedwar (Living Without April) was broadcast on Sunday 2 June at 20:00 BST. It's available to watch on demand until the 6th July at s4c.co.uk/clic