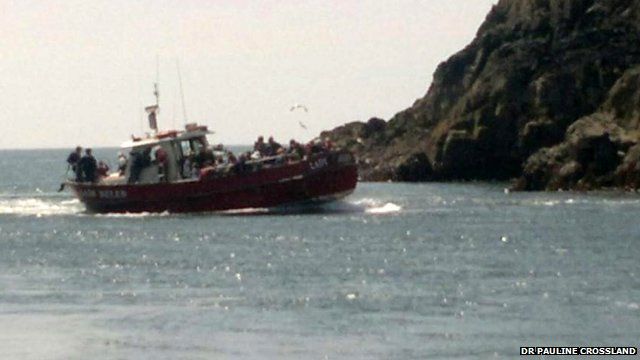 Island boat passengers rescued after mayday call
26 May 2013 Last updated at 09:27 BST
An investigation is to be launched following the running aground of a pleasure boat off the coast of Pembrokeshire on Saturday.
The Lady Helen's 48 passengers had to be transferred to rescue vessels after the boat struck a rock on the journey between Martin's Haven and nearby Skomer Island.
Aisling McVeigh reports.
Footage of the Lady Helen hitting the rocks courtesy of Mike Lewis, a passenger on the vessel