Miliband pledges corporate tax avoidance crackdown
19 May 2013

From the section

UK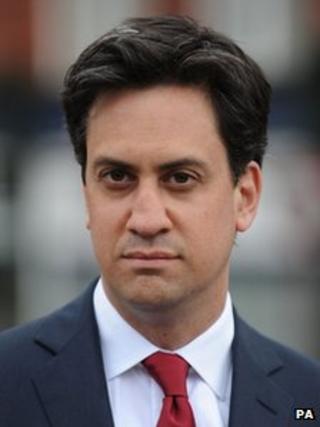 Labour leader Ed Miliband says he will write new rules to tackle corporate tax avoidance if he wins the next election, even without international agreement.
Prime Minister David Cameron will be trying to secure a deal on the issue at the G8 summit next month.
Mr Miliband told the Observer the government had "got to act" on the "massive" issue.
He said if no deal was done, he would order multinational firms to be more transparent about the money they make.
His statement follows the condemnation of Google's tax practices by MPs.
Google's sales in the UK are worth £3.2bn, but most are routed through Dublin. In 2011 it paid £6m in UK corporation tax.
It is one of several multinational companies that have been strongly criticised in recent months for organising their tax affairs in ways that minimise the amounts they pay in the UK.
Mr Cameron has said he will raise the issue at the G8 to try and prevent multinational companies exploiting tax loopholes.
'Culture of irresponsibility'
Mr Miliband said he would pursue a new global system where multinationals must publish their revenues, profits and other key corporate information in each country in which they operate.
And if international agreement cannot be found on the issue, he would force multinationals to publish such information in the UK
He would also make it a legal requirement for multinationals operating in the UK to disclose details of any tax avoidance schemes they were using globally.
He would seek reforms to "transfer pricing" rules to stop companies from moving money to other parts of their firm based in tax havens.
Mr Miliband will speak at a Google event in Hertfordshire on Wednesday,
The Labour leader said it was up to politicians to change the laws on taxes, but they also had a responsibility "to talk about the kind of society we want to create and what the responsibilities of a company like Google are".
"I don't think they are living up to their responsibilities at the moment, and I will be very clear about that on Wednesday," he said.
"It is part of a culture of irresponsibility. If everyone approaches their tax affairs as some of these companies have approached their tax affairs we wouldn't have a health service, we wouldn't have an education system."
'Reinvest their profits'
A Conservative Party spokesman said Labour had had 13 years to tackle international tax avoidance, but did nothing.
He said the prime minister was putting the issue "firmly at the centre of his agenda for Britain's presidency of the G8 this year".
Google's executive chairman Eric Schmidt, who is also due to visit Downing Street on Monday, wrote in the Observer that his company "has always aspired to do the right thing".
He called the amount that the company paid in corporate, local and employment taxes in the UK "significant".
But he said "international tax law could almost certainly benefit from reform".
He added: "It's important to remember that many corporations reinvest their profits in research and product development, which in turn tends to lead to job creation, further economic growth and, ultimately, more tax."