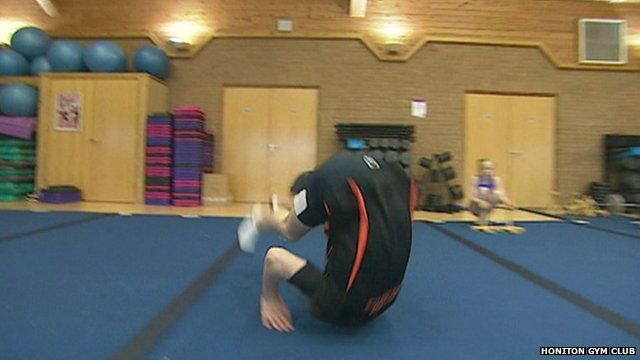 Teenage gymnast breaks forward roll world record
11 May 2013 Last updated at 10:47 BST
A young Devon gymnast has won a world record for doing the most forward rolls in one minute.
A number of gymnasts at the club attempted to break the record, but the title went to Ashley Wallis.
Speaking after his feat, he said his legs ached and he felt dizzy during the gruelling challenge.