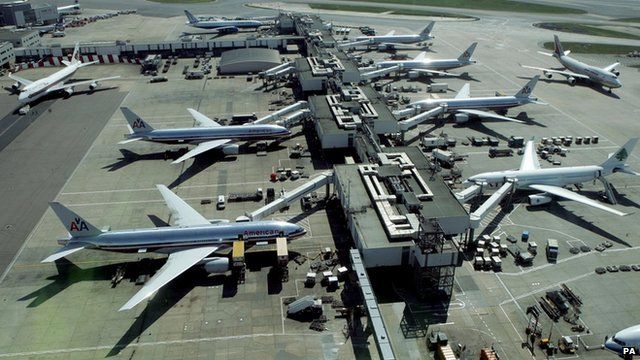 Thames airport 'should be rejected' - MPs report
10 May 2013 Last updated at 15:02 BST
The government should reject the "Boris Island" Thames Estuary airport plan and expand Heathrow instead, a report by MPs has said.
Mayor of London Boris Johnson has argued for a new hub airport in the Thames Estuary.
Yet the House of Commons Transport Committee warned it would be hugely expensive.
The MPs argue a third runway at Heathrow is necessary instead and even suggest a fourth runway might have merit.
Richard Westcott reports.