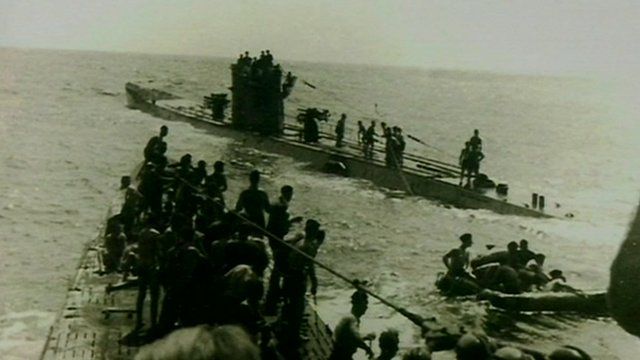 Britain remembers Battle of the Atlantic 70 years on
8 May 2013 Last updated at 07:17 BST
The Battle of the Atlantic, the longest continuous military campaign in World War II, is to be commemorated in a series of events starting on Wednesday.
Three Royal Navy warships will arrive in London before a special evensong in St Paul's Cathedral at 17:00 BST.
The events mark the 70th anniversary of the climax of the battle, May 1943, when Germany's submarine fleet suffered heavy losses in the Atlantic.
Robert Hall reports.
Pictures courtesy Imperial War Museum