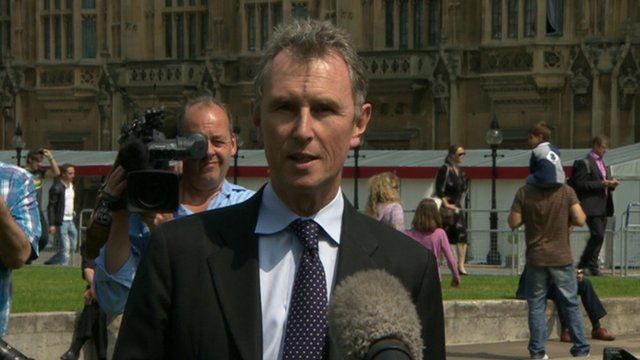 Nigel Evans 'will attend opening of Parliament'
7 May 2013 Last updated at 14:04 BST
The Deputy House of Commons Speaker Nigel Evans says he will attend the state opening of Parliament on Wednesday, but is grateful to have been given some time off chairing debates on the Queen's Speech next week.
Mr Evans has been arrested and bailed over rape and sexual assault allegations, which he denies.
Mr Evans, who is the MP for Ribble Valley, spoke to reporters outside Parliament.