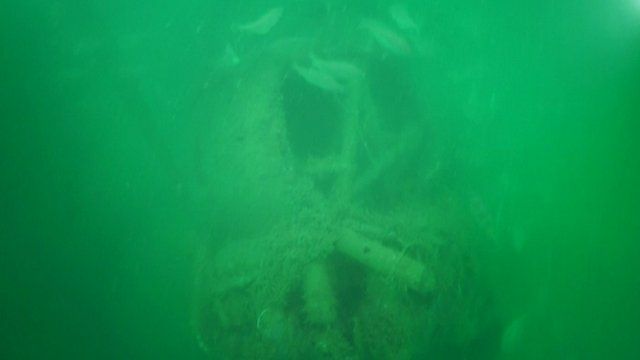 German Dornier 17 bomber English Channel salvage starts
4 May 2013 Last updated at 14:45 BST
Work has begun to raise the only surviving German World War II Dornier 17 bomber from its watery grave at Goodwin Sands, off the Kent coast.
The aircraft has been lying in 50ft of water in the English Channel since being shot down more than 70 years ago during the Battle of Britain.
Nick Higham reports from the wreck site where divers are capturing footage as they work beneath the waves.
Underwater pictures courtesy of Seatech and Seadive Organisation