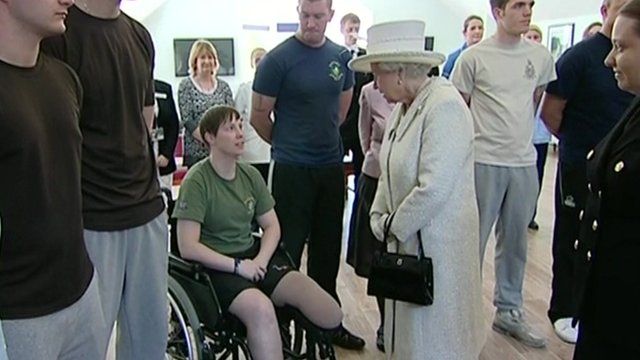 Queen visits Headley Court military rehabilitation unit
2 May 2013 Last updated at 19:19 BST
The Queen has visited a military rehabilitation unit for an insight into how seriously injured members of Britain's armed forces are cared for.
It was her first visit to Headley Court, Surrey, and came two days after three British soldiers were killed in Afghanistan.
The centre provides rehabilitation for casualties with injuries ranging from amputations to psychological trauma.
A new £16.9m wing was opened by Prince Charles last year.
Nicholas Witchell reports.