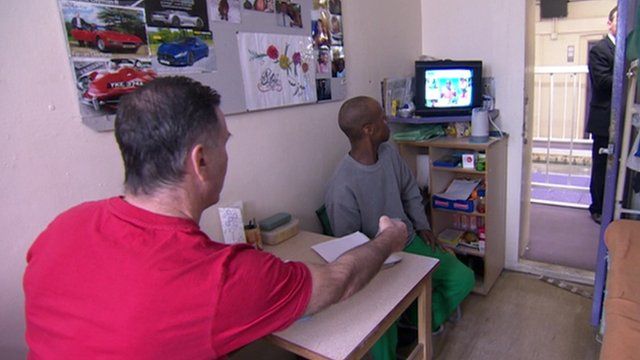 Prisoners to 'work harder for privileges'
30 April 2013 Last updated at 07:08 BST
Male prisoners in England and Wales must work harder for privileges such as TVs in cells, the government has said.
Changes to the Incentives and Earned Privileges scheme mean that inmates will have to "actively earn privileges", rather than receive them for an absence of bad behaviour.
Justice Secretary Chris Grayling says the incentive will encourage prisoners to engage with rehabilitation but critics argue there is little proof of this.
Tom Symonds reports.