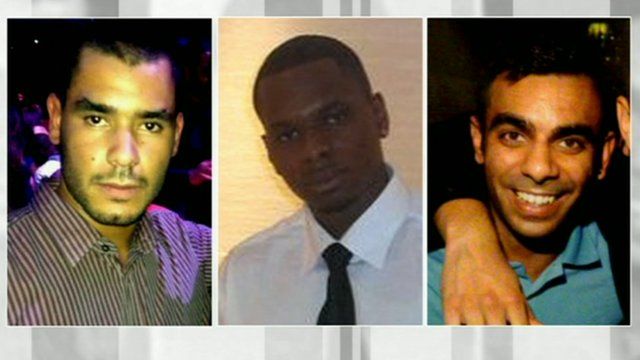 Britons jailed in Dubai on drug charges 'tortured'
28 April 2013 Last updated at 08:14 BST
Three British men say they have been tortured by police in Dubai, after being arrested on drugs offences.
They are expected back in court on Monday for the verdict of their trial and face up to 15 years in prison.
The police have denied any wrongdoing, but human rights groups want UK Prime Minister David Cameron to discuss the case, and other allegations of abuse, with the President of the United Arab Emirates during an official state visit to Britain this week.
Richard Galpin reports.