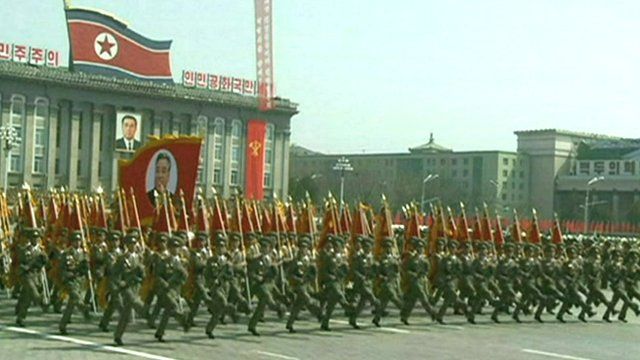 Panorama reporter's N Korea trip 'endangered LSE students'
14 April 2013 Last updated at 07:53 BST
The London School of Economics has demanded the BBC withdraw Monday's Panorama programme about North Korea.
It said Panorama reporter John Sweeney posed as one of its PhD students on a university society trip in order to film undercover in the country.
The BBC said the students were told a journalist was among the group and warned of the risks.
But LSE said its students were "not given enough information to enable informed consent" and were "endangered".
Torin Douglas reports.