Damages for rapist unlawfully held in prison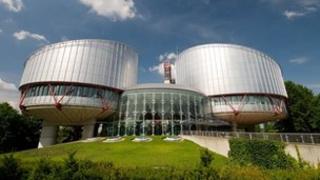 The government has been ordered to pay damages to a convicted rapist after he was held in prison unlawfully when deportation proceedings stalled.
The European Court of Human Rights ruled that the UK government breached Mustafa Abdi's right to liberty.
This was while Mr Abdi was detained for almost two-and-a-half years pending his removal to Somalia.
Seven judges ruled unanimously that the government should pay Mr Abdi £1,278 in damages plus £5,962 costs and expenses.
Mr Abdi was jailed in 1998 for eight years for offences of rape and indecency with a child.
He has spent most of the past 15 years in custody and is still in immigration detention.
The court ruled there had been a violation of Article 5 (right to liberty and security) of the European Convention on Human Rights.
The judges said Mr Abdi's detention pending deportation between September 2003 and April 2007 was not lawful under the domestic law of the UK.
They said this was because the regular reviews required by the Secretary of State's published policy on the detention of foreign national prisoners were not carried out.
But they rejected Mr Abdi's complaint that his removal to Somalia would put him at risk of ill-treatment.
In a separate case, the European Court of Human Rights ruled that a former UN driver and a US forces interpreter could be removed from the UK to Afghanistan.
The court held by six votes to one that there would be no violation of Article 3 (prohibition of inhuman and degrading treatment) of the European Convention on Human Rights if the two failed asylum seekers - referred to as Mr H and Mr B - were removed to Afghanistan.
The Afghan nationals claimed they would be at risk of ill-treatment from the Taliban in reprisal for their past work were they to be removed to their country of origin.
The court found they would not be in danger as a result of the general situation in the country.