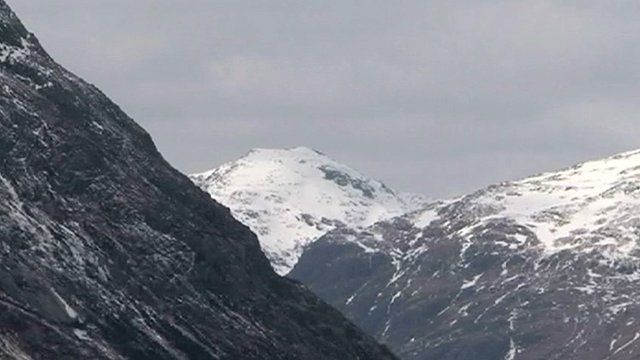 Body found in search for avalanche skier
31 March 2013 Last updated at 23:12 BST
Rescue teams who have been searching for a skier who went missing in an avalanche in the Scottish Highlands say they have found his body.
Daniel Maddox, who was 41 and from Clackmannanshire, was skiing in an off-piste area behind Glencoe Ski Centre when he was swept away.
Mark Diggins of the Scottish Avalanche Information Service said the avalanche risk was very localised.
"If you go to certain places then there is quite a likelihood that you will trigger an avalanche... this poor chap was unfortunate."