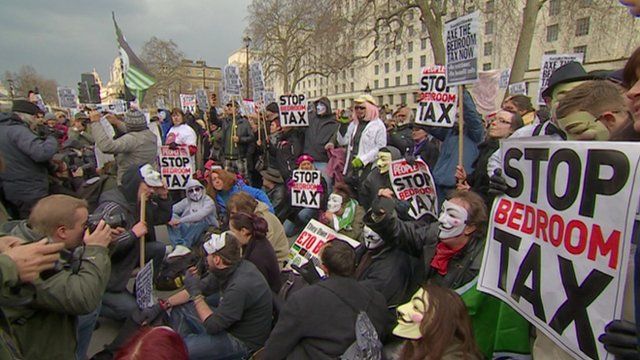 Thousands across UK protest at benefits changes
30 March 2013 Last updated at 16:33 GMT
Thousands of people across the UK have taken part in demonstrations against changes to the benefits system which they describe as a "bedroom tax".
About 1,000 people demonstrated outside Downing Street, with a similar number marching past the Scottish parliament.
Work and Pensions Secretary Iain Duncan Smith has said the current system of benefits had to be reformed because it was "unfair".