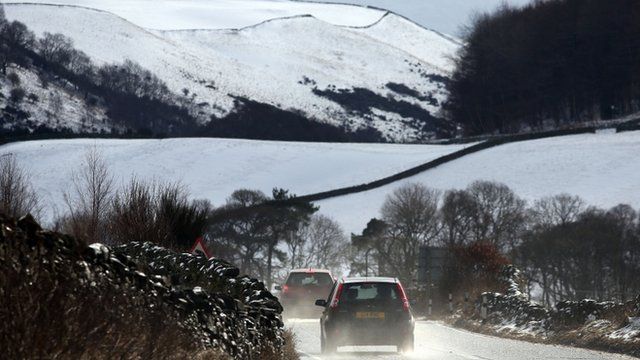 Snowy spring: Unseasonal weather set to continue
27 March 2013 Last updated at 14:13 GMT
The unseasonal weather which has caused disruption across the UK is set to continue, according to forecasters.
With the freezing temperatures due to last for at least a fortnight, there are concerns about the impact of the cold on the elderly after a rise in deaths in recent weeks.
Luisa Baldini reports.