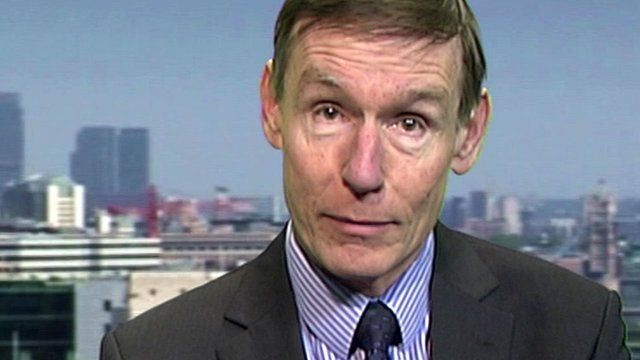 'Potholes are a symptom, they are not inevitable'
14 March 2013 Last updated at 11:13 GMT
A third of drivers have suffered damage to their vehicles from potholes over the last two years, according to a survey of nearly 23,000 drivers by the AA and Populus.
A third also rated the condition of their local roads as poor, very poor or "terrible" and the Asphalt industry says councils may need as much as £10.5bn to bring the roads back into good condition.
David Weeks, Asphalt Industry Alliance, told the BBC potholes were a symptom, not inevitable and councils were not given enough money to keep pace with them, let alone for preventative maintenance.