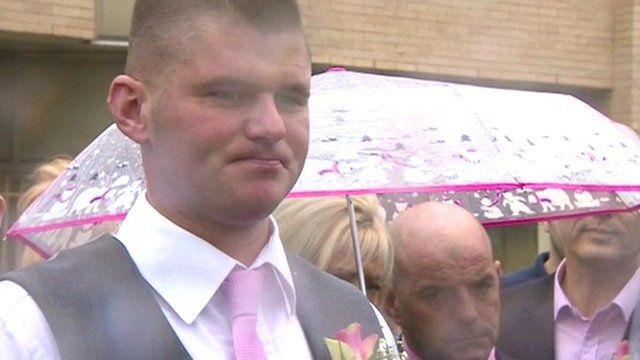 Horden shootings: 'Inquest exposed serious flaws'
8 March 2013 Last updated at 14:03 GMT
A coroner has called for "root and branch" gun licensing reform after ruling three women shot in a house in County Durham were unlawfully killed.
Michael Atherton, 42, shot himself, his partner Susan McGoldrick, her sister Alison Turnbull and Ms Turnbull's daughter Tanya on New Year's Day 2012.
Bobby Turnbull, son of Alison and brother of Tanya, said it was the closest verdict the family had hoped for and the inquest exposed some serious flaws.