First planning referendum held in Cumbria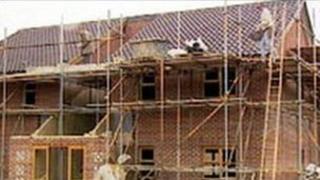 England's first local planning referendum is being held in Cumbria.
Voters in the Eden Valley are deciding whether to adopt a plan for housing and infrastructure drawn up by a group representing 17 parish councils.
The government says hundreds of other similar groups have expressed an interest in neighbourhood planning.
Under the legislation a group representing residents and businesses can draw up their own plan for housing and development.
Polling stations at 12 locations across the area are closing at 22:00 GMT on Thursday.
Influence decisions
If the plan is accepted, it will have legal force.
These neighbourhood plans cannot be used to block development outright, or override the strategic objectives of the local district council.
But ministers say they will provide an opportunity for people to influence decisions on where homes are built and what they look like.
Professional planning organisations, and even developers, mostly support the principle of neighbourhood planning, says BBC local government correspondent Mike Sergeant.
But some have said there might already be easier and faster ways for local residents to get involved, and help shape planning policy.
Such planning is a key part of the government's localism agenda.