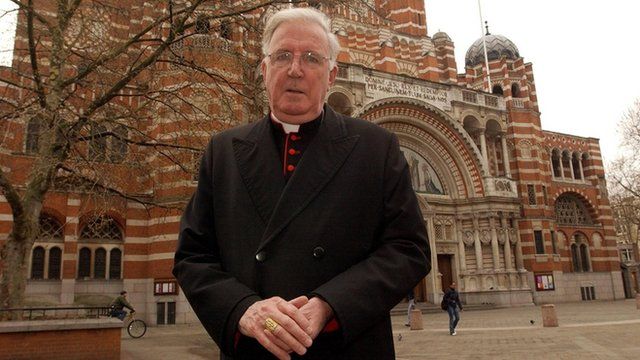 Catholic church challenged on shame of Cardinal Keith O'Brien
4 March 2013 Last updated at 10:00 GMT
Cardinal Keith O'Brien is expected to face a Vatican inquiry after admitting his sexual conduct had at times, "fallen beneath the standards expected of me".
Cardinal Cormac Murphy O'Connor spoke of the "great sadness and shame" recent events had brought upon the church and said his "thoughts and prayers are with everyone concerned".
"There have always been sinners in the church, but there has also always been saints."
The inquiry into Cardinal O'Brien is not likely to begin until after a new Pope is chosen.
He resigned after three priests and a former priest alleged improper behaviour dating back to the 1980s.
Cardinal O'Brien was Britain's most senior Roman Catholic cleric until he stood down as the Archbishop of St Andrews and Edinburgh last month.
The interview with Cardinal Cormac Murphy O'Connor was first broadcast on BBC Radio 4's Today programme on Monday 4 March.