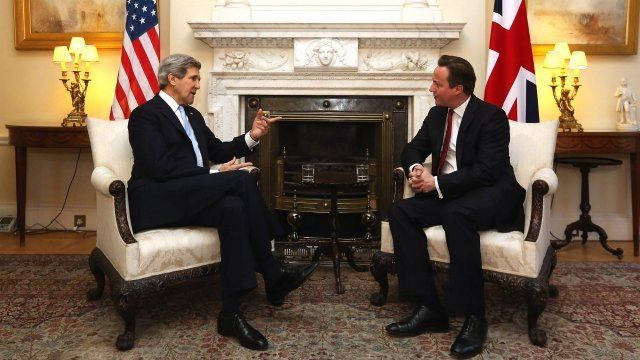 LIVE: US Secretary of State John Kerry holds press briefing in London
25 February 2013 Last updated at 13:18 GMT
John Kerry has met the UK Prime Minister, David Cameron, in London, as part of his first trip abroad as US secretary of state.
It is the first stop on his tour, which will take in Europe's main capitals, Turkey and the Middle East.
He is holding a press conference with the British Foreign Secretary William Hague.