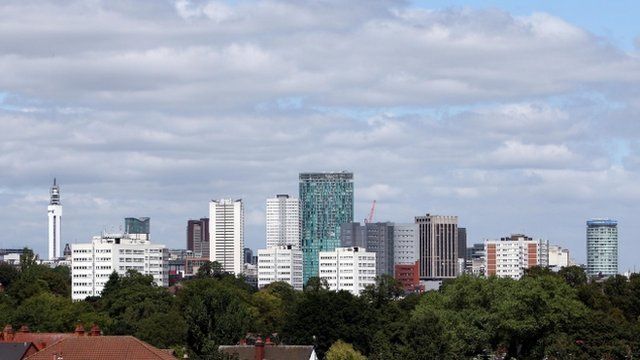 Monitoring UK extremism 'not easy'
22 February 2013 Last updated at 09:44 GMT
Three men who planned to become suicide bombers and aspired to eclipse the 7 July and 9/11 atrocities have been found guilty of terrorism charges.
Irfan Naseer, 31, Irfan Khalid, 27, and Ashik Ali, 27, from Birmingham, were found guilty at Woolwich Crown Court of being "central figures" in the plot.
Jurors were told they planned to set off up to eight bombs in rucksacks and possibly detonate bombs on timers.
The BBC's Midlands correspondent Phil Mackie investigated how the authorities are dealing with the terror threat in Birmingham.
Speaking to Today presenter John Humphrys, Jahan Mahmood, who works with young Muslim men in Birmingham on anti-radicalisation projects, and Assistant Chief Constable Marcus Beale examined whether there has been "a breakdown of trust" between the police and Muslim communities in the area.
Mr Beale explained "there has been some unfair criticism of our communities in Birmingham... around this issue, I don't think people appreciated the seriousness or the level of criminality that some of these young men had got into."
"It would be wonderful if people did come forward with concerns a little bit earlier," he said , but added, "it's not always going to be a criminal intervention that will come from the police, there are a lot of programmes which we can draw in which will operate pre-crime and help to divert them from those evil ways."
Jahan Mahmood said he was "sure that we will be able to rebuild our ties with the local authorities and the police."
"If I was to ring the police every time a young person said jihad to me I would be wasting their time," he added.
First broadcast on BBC Radio 4's Today programme on Friday 22 February 2013.