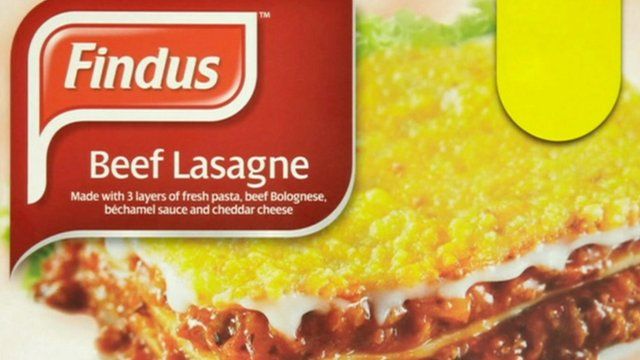 Horsemeat: Tests ordered on UK beef products
8 February 2013 Last updated at 22:29 GMT
Food retailers have been told to carry out tests on all processed beef products after some Findus lasagnes were found to contain 100% horsemeat.
The Food Standards Agency, which ordered the UK tests, said it was "highly likely" criminal activity was to blame for the contamination.
It said there was no evidence of an immediate health risk, but its chief executive said it was an "appalling situation".
Downing Street has confirmed that police in Britain and abroad are now investigating.
Emma Simpson reports.