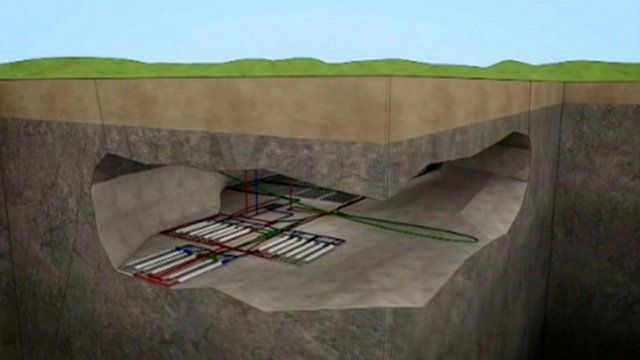 Cumbria votes on underground nuclear waste store
30 January 2013 Last updated at 09:18 GMT
Three councils in Cumbria are due to vote on whether to continue with plans for a £12bn underground storage facility for nuclear waste.
Radioactive material is currently stored above ground in various sites around the UK.
Opponents say burying it poses a huge safety risk, but supporters say it will bring jobs and investment.
Chris Buckler reports.