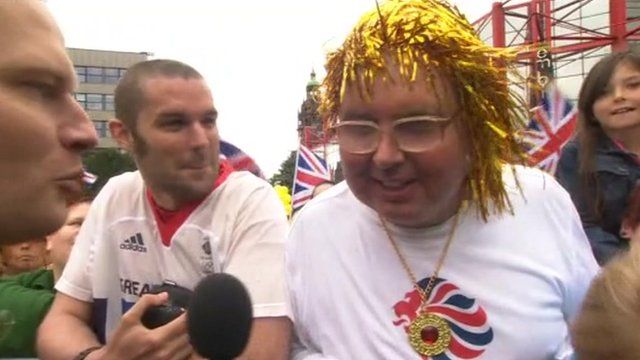 Sheffield celebrates champion Jessica Ennis's homecoming
17 August 2012 Last updated at 17:32 BST
Thousands of people have begun gathering in Sheffield city centre to welcome home Olympic champion Jessica Ennis.
The 26-year-old won the heptathlon gold medal on 4 August on what was dubbed "Super Saturday".
Her fans have been asked to wear or take something gold to the celebrations, as the BBC's Ian White reports.