Litvinenko inquest: Government raises cost concerns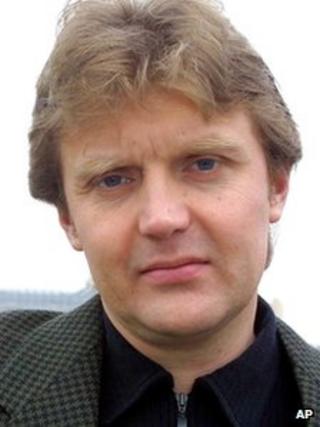 The justice secretary has written to the coroner leading the inquest into the murder of spy Alexander Litvinenko, amid concerns about the bill.
In the letter to Dr Shirley Radcliffe, Kenneth Clarke asked for a more "refined" estimate of the costs, thought to be around £4m.
The government has agreed to pay, so the four London boroughs involved will not be put under financial strain.
The UK-based Russian was poisoned with radioactive polonium in November 2006.
Mr Clarke said the government was under "severe financial constraints", and that cutting costs may have to be an option.
Without government help, the cost of the inquest would have been shared between Camden, Islington, Hackney and Tower Hamlets councils.
Mr Litvinenko, who was 43-years old when he died, was poisoned with polonium-210 while drinking tea at a meeting allegedly with two Russians at the Millennium Hotel in London's Grosvenor Square.
The men were believed to have been two former KGB contacts.
British prosecutors named Andrei Lugovoi as the main suspect but he was later elected as a Russian MP and Moscow refused to send him to the UK for questioning. He has denied involvement.
Prime Minister David Cameron again raised the issue with Russian President Vladimir Putin during his visit to London on Thursday.
Mr Cameron said: "There has been no softening in our stance on the Litvinenko case.
"I have raised it with President Putin and it stands between Britain and Russia but I do not think it should mean we do not try to get on with the rest of our relationship."