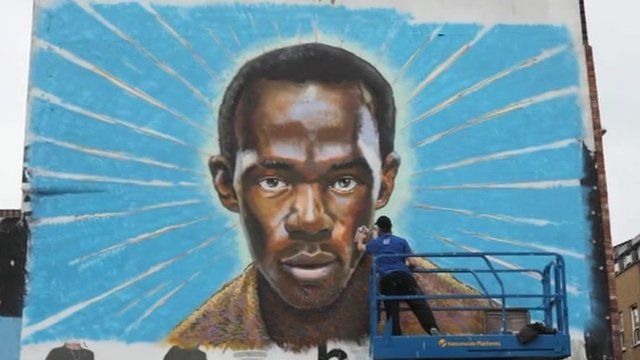 What Olympic legacy for east London's street art?
28 July 2012 Last updated at 08:58 BST
The Olympics have drawn the world's focus to the East End of London.
But while most of the attention will be on the events, visitors may be surprised by a creative urban community and the many examples of street art surrounding the games.
Tom Donkin reports.