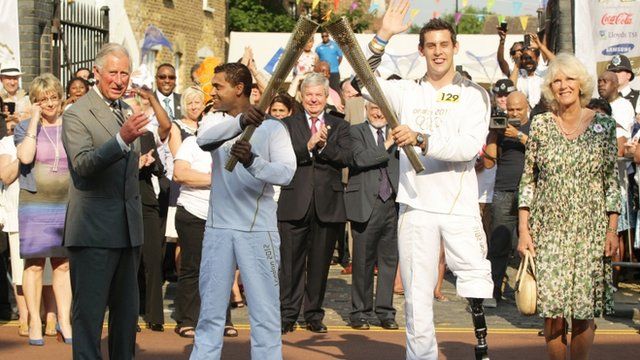 Torch relay: Royal visit as flame tours Tottenham
25 July 2012 Last updated at 18:30 BST
The Prince of Wales and Duchess of Cornwall had a close encounter with the Olympic flame as it travelled through Tottenham, north London, on day 68 of the torch relay.
The surprise appearance by the royals came as a torchbearer nominated by The Prince's Trust charity, Jai Padhiar, had his moment in the spotlight.
The BBC's Sangita Myska was at the scene and said the atmosphere was "absolutely fabulous".